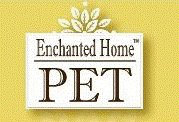 Enchanted Home Pet
Brand's Average Product Rating
Based on 139 total reviews.
About Enchanted Home Pet
Whether your dog is a lounger, a leaner or a cuddlier, Enchanted Home™ Pet has a bed that is just right to keep your pet content, while showcasing your personal design style. As a member of your family, you want to give your dog the best of everything. Enchanted Home™ Pet has a wide selection of beds in a variety of decorative materials, textures, colors and designs, which assure you and your pet will sleep comfortably.
Sale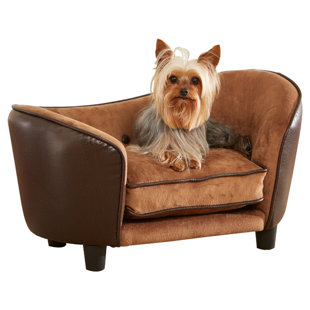 Ultra Plush Snuggle Dog Sofa
The Enchanted Home Pet Ultra Plush Snuggle Dog Sofa is a great seating choice for a dog who loves to snuggle. This dog sofa has a layered construction, which lends maximum comfort for your dogs. There is ample storage space for toys and bones of the dog. The wooden construction ensures optimum strength and durability. The cushion cover is extremely soft and removable. The Ultra Plush Snuggle Dog Sofa from Enchanted Home Pet can be spot cleaned using a mild detergent. It is a part of the Ultra...
Bed Type: Dog Sofa
Shape: Rectangle
Bed Material: Other
Elevated: Yes
Overall Product Weight: 12lb.